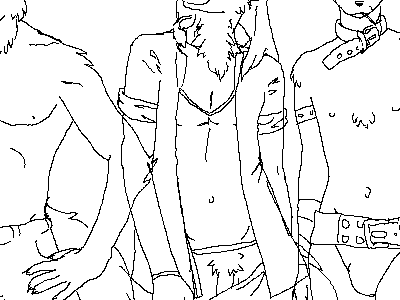 What have we been up to the past week or so? Well, we decided to include all 17 character requests into House of Tail 🙂
So far, 10 character sketches (20 pics!) have been drawn. Will begin posting them as soon as the final drafts have been approved. After that, we'll need to include a few more characters, to bump up the total to around 30.
And I know it's way past due, and I was hoping to simply show you the game to explain it, but if I have some more time later, will do my best to detail how this thing will play.
Hint: it is *not* a dating sim.
I fear some people might be expecting another one. We will make more, but it's not all we'd like to make. Hopefully HoT will expand and enhance your expectations of what Fupoco is capable of 😉