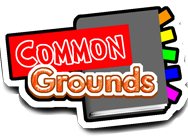 *Gameplay
Use the daily planner to decide what to do every day, and use the phone to find and visit friends.
For every heart you fill with a character, you'll be treated to a special scene.
Try and max out all 5 hearts with someone before the end of the semester.
*Sex Scenes
Use the mouse or keyboard to control the speed during sex, transition between positions, and to climax.
All scenes are fully animated.
Find these special scenes by visiting characters and filling hearts.
*Story Scenes
Certain scenes occur at fixed times during the story, others only occur if you visit characters, and the rest depend on the choices you make.
You can customize how fast text displays and even turn on an 'Auto' feature which allows for hands-free playing.