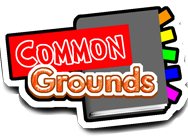 *Videos
These are screen-captured recordings while playing the game. Recorded through a VCR, not even kidding. So, the actual game resolution and image quality are much higher than what you'll find here.
*Playthrough
Click to enlarge and play!
A quick demo of how the game plays, with a sneak peek at going after Andrew.