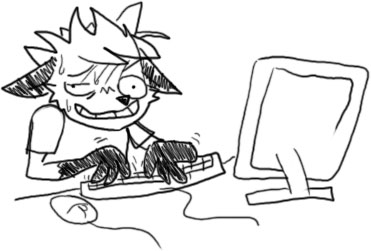 Took a little longer than expected (had some issues with the display on mobile devices.)
User registration seems to be working, emails should not appear in spam folders anymore
Streamlined photo safari to a single page, given better context
Made pretty all the forum layouts
'Enter / exit' warning only appears on the main index**
Probably more, but you get the idea. If you see anything off, please leave a comment.
—
** interesting obscure trivia / research:
US Senate document on porn front pages (google books link)
This is it legally, so far as I could find. A tiny paragraph at the bottom of the page. It's entirely voluntary. Strictly the front page only, and more about not putting up material than warning anyone. Only specifies commercial adult entertainment. Also, the wording on the child stuff is really weird if you think about what it implies you can do otherwise. Not going any further than that. I know a pit trap when I see one.
Always researching`
…
Also took some time to catch up on the furry game development scene. Found out about some projects being either canceled or put on hiatus. It's always sobering to see, regardless the details and drama. I can imagine what things might look like for us in particular. Sorry it's taking so long. Wish everyone the best.