By the time you see this, a new version of House of Tail should be up.
To download the update, simply download it again from the BMT Micro email link and reinstall. If you can't find it, we would be happy to resend it to you, just ask~

Update News
This update shows off the new structure and visuals, and is more or less a stable release.
The next set of updates will definitely be more prone to bugs and spoilers (if you play through the story mode), so you may want to avoid it if you want your first play-through to be when everything's polished and 'there'. Otherwise, there will be lots of placeholders and debug stuff, which can be cool to see.
If you find any bugs or issues, we'd love to hear them and add to our list. Please keep in mind we might not address them just yet in favor of getting more of the bulk of the game in place.
The big thing is we don't want to take your support for granted. At the end of the day, we all want to play the finished game, we want it to be something special, and that's what we're aiming for. In the meantime, we can show you how silly and chaotic it will get in development, if you want to look. We're not sure we want to handle pre-orders like this ever again, and are thinking of additional ways to thank those of you who have or are taking a chance on it before it's finished.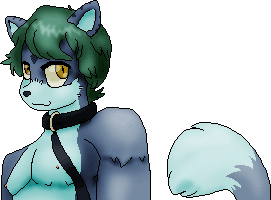 Next Up
Will try and post more often, as we're finally entering back into the fun parts.
Past week has been an intense search & destroy for bugs and issues, so you could have a stable update.
Next, I need to go over the game design document one last time and make sure everything checks out. Spent the past few weeks going through the story doc with Whry many, many times checking plot threads, resolutions, twists, and for holes. RPG sized story here. We feel the story's great, just need to make sure the game play matches it. Making sure game elements are introduced at a good pace and varied, so it doesn't turn into a chore or 'waiting for the next scene' kind of deal.
Am super excited about everything! This is going to get crazy.