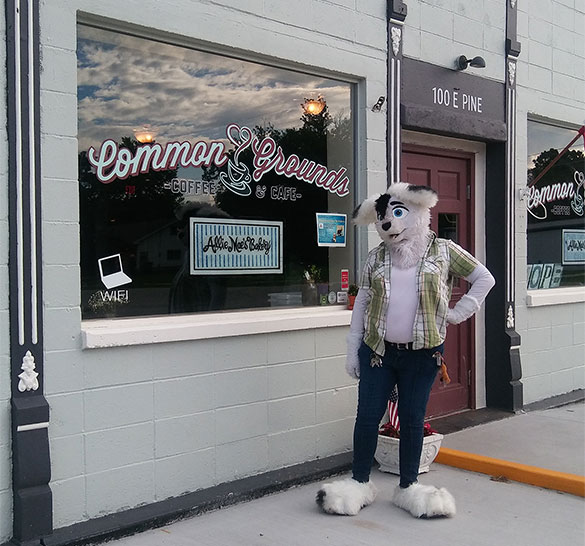 Kavori sent us an amusing pic (thanks!)
---
Game List Talk
Uploading some more games to the master game list. Discovered a really neat platformer, "Packed Rat", not listed in the forum from the maker of Vore Fable, added it.
Thoughts on the list so far…
Genres
Been fine tuning the descriptions and listings. Genres have been especially tricky. Such as where dating sims and visual novels fall into each other. Put 'hack and slash' into 'brawlers'. Didn't know there was so much overlap between the two until looking into it. I want it to match up with expectations, such as we all have an idea of what kind of game a beat 'em up is, and we expect to see those kind of games if we select the genre. As such, there has been a lot of overlap when tagging games.
Example, Packed Rat is obviously a platformer. But! You run around with a sword and slash enemies. So is it a hack and slash? A beat 'em up? Seeing metroidvania vibes too. Lumping it all into brawler for now.
Not 100% happy with the filters, but getting there. It should work itself out as I go through more games and adjust it to match what's really out there.
Excluded List
Had to put quite a few games on the excluded list. It gets around the problem of what to do with really short or borderline games. Having to research Japanese titles and go through translated pages sure is an adventure. All for nothing in the case of Secret Lagoon, as I noticed it was tagged as shota, at least the first one. Bummer.
Tagging
Was afraid games like Corruption of Champions would be a tagging nightmare, but really liking the method of only tagging what a game focuses on. Cuts through a lot of clutter and gets to the point.
One of the first tests of this was with Common Grounds, where a character cross-dresses in a scene. Yeah, it's there, so in say… a picture you'd obviously tag it as cross-dressing. But in a game? A TV series? A many paged comic book? Nah, not if it's not really a big part of everything. There's a lot of silly judgment calls, such as We Are Fighters has minor watersports, but it also has gore, so… would someone who's OK with gore see the peeing and be like "NAH i'm out"?
SFW List??
Started the safe for work list due to some of the games on the waiting list being such. Will add more to it after I get through the waiting list and upload. I know there's just endless furry games out there so there's no way it's going to be an exhaustive list, just more for amusement and needed context to show how rare the porn games are in comparison.